Turtle Art at the Start
Turtle Art at OLPC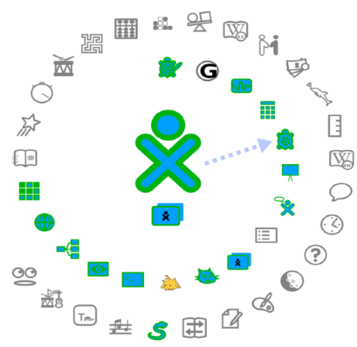 Meet the Turtle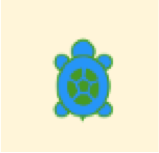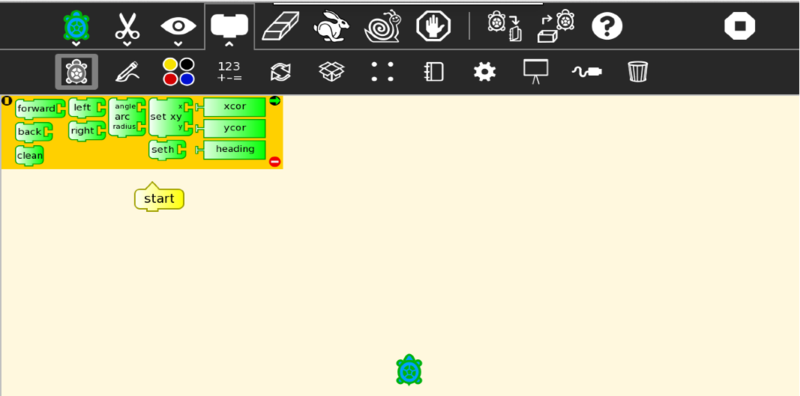 The turtle lives on the computer screen. It has a pen and can leave marks on the screen.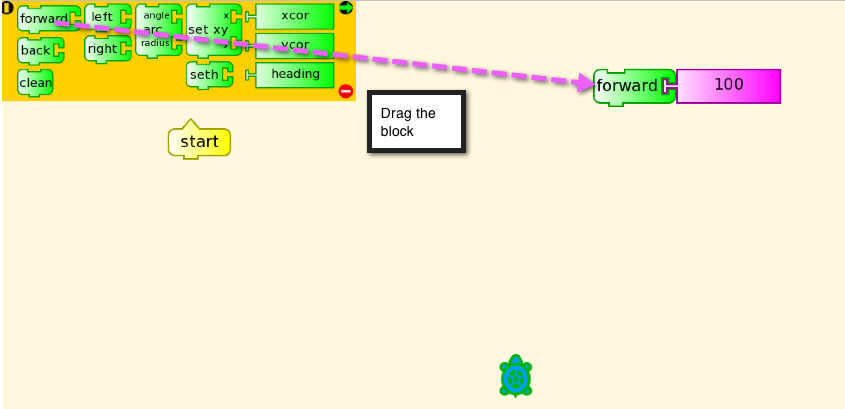 Drag a block anywhere on the canvas. Then click on it and see what happens.
The turtle can go forward or back. It can turn left or right.
The turtle can jump around the screen. You can clean off the screen. Here we join all the blocks.
Draw a Square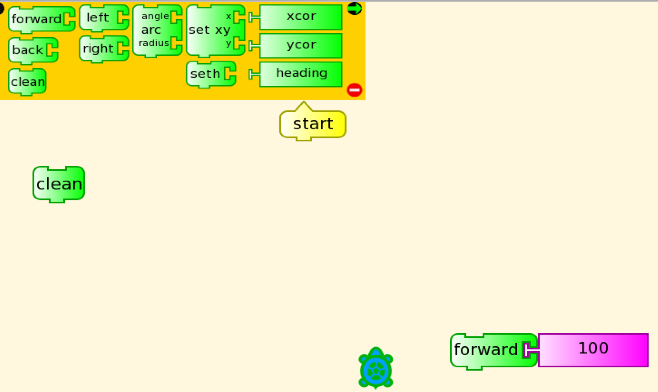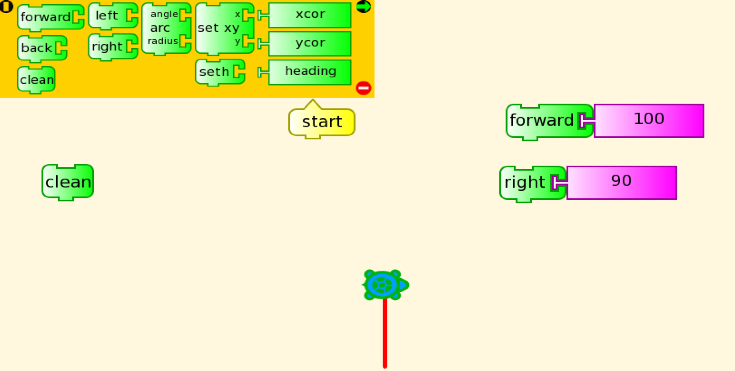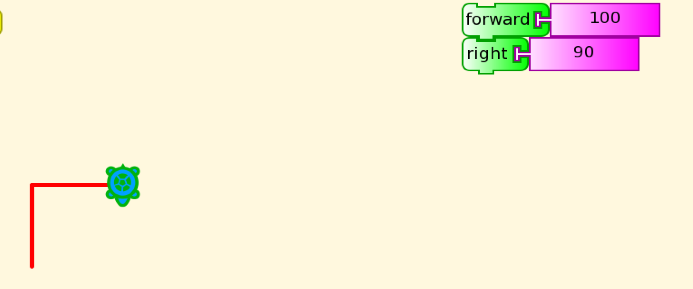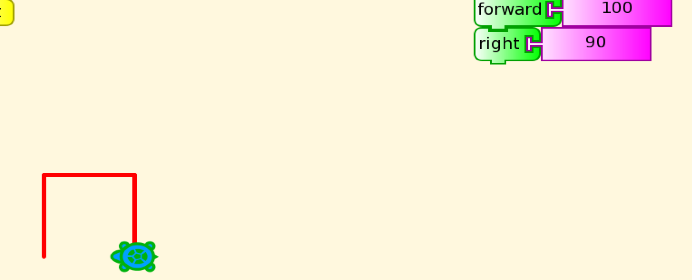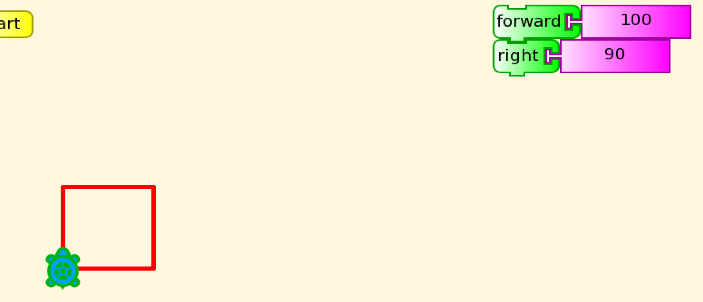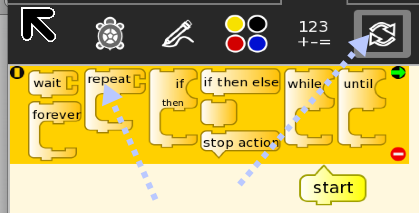 Click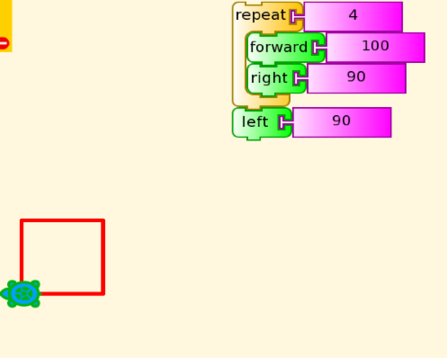 Click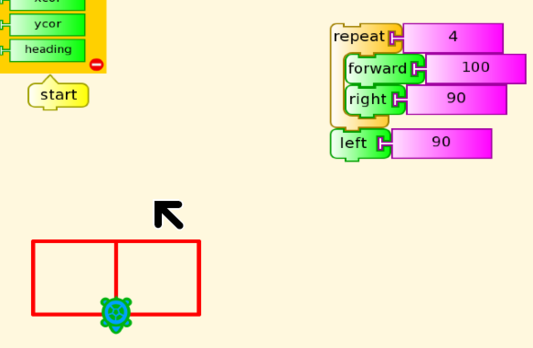 Click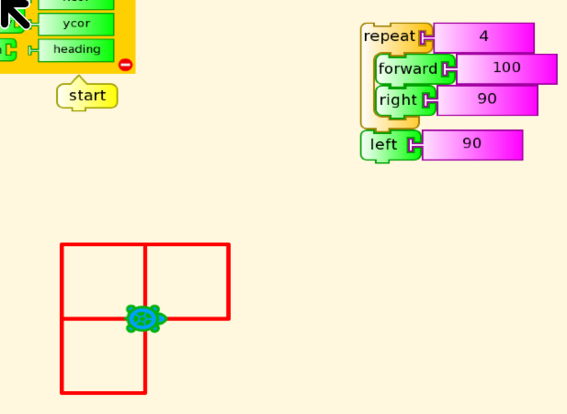 Click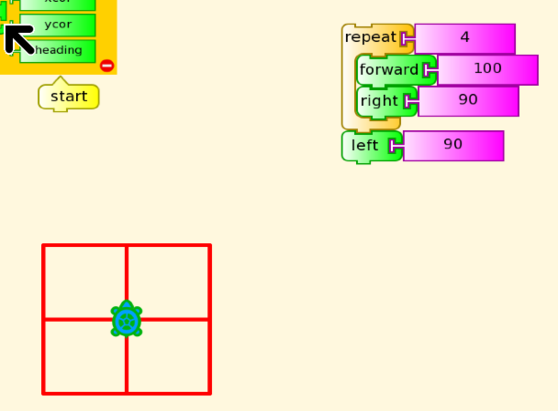 Name a Stack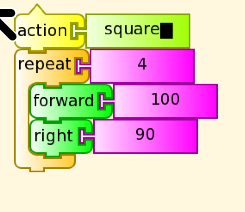 Using Square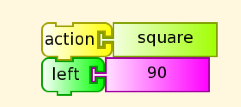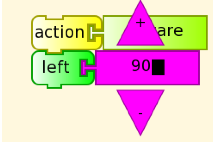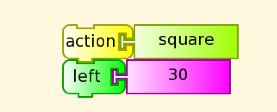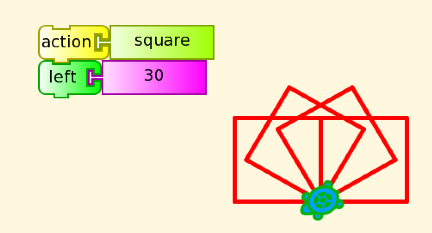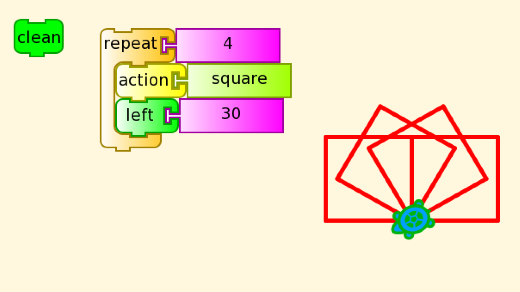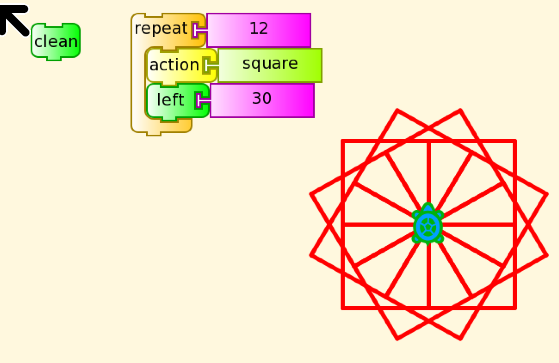 ---